FIREFIGHTER JAMES VESTER
FIREFIGHTER JAMES VESTER, 47, WAS KILLED IN A MOTOR VEHICLE ACCIDENT ON DECEMBER 27TH, 2005. JAMES WAS MARRIED AND HAD A 14 YEAR OLD SON.
JAMES WAS A 27 YEAR VETERAN OF THE WILBURTON FIRE DEPARTMENT. JAMES HAD HELD SEVERAL OFFICER TITLES THROUGHOUT HIS TENURE AT WILBURTON.
JAMES WAS A DEVOTED FATHER, HUSBAND, AND FIREFIGHTER WHO WAS PROUD OF THE DEPARTMENTS ACCOMPLISHMENTS.
FUNERAL SERVICES WILL BE HELD AT 11:00AM, SATURDAY DECEMBER 31, 2005 AT THE FREEWILL BAPTIST CHURCH.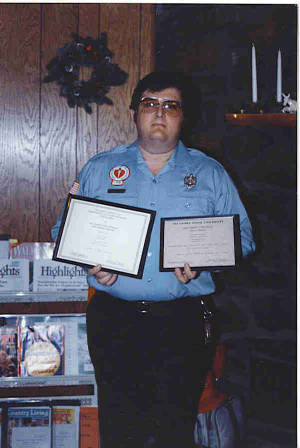 James receiving certificates for Firefighter I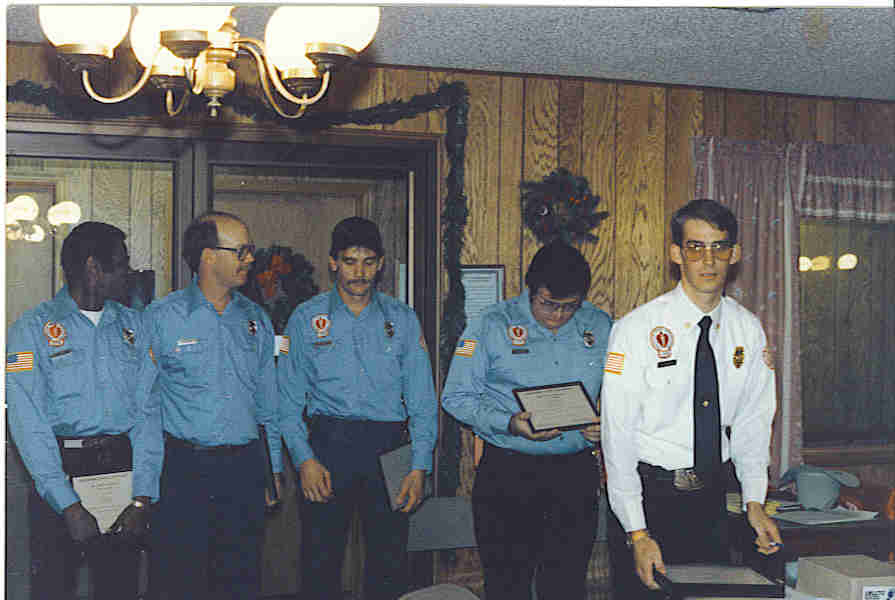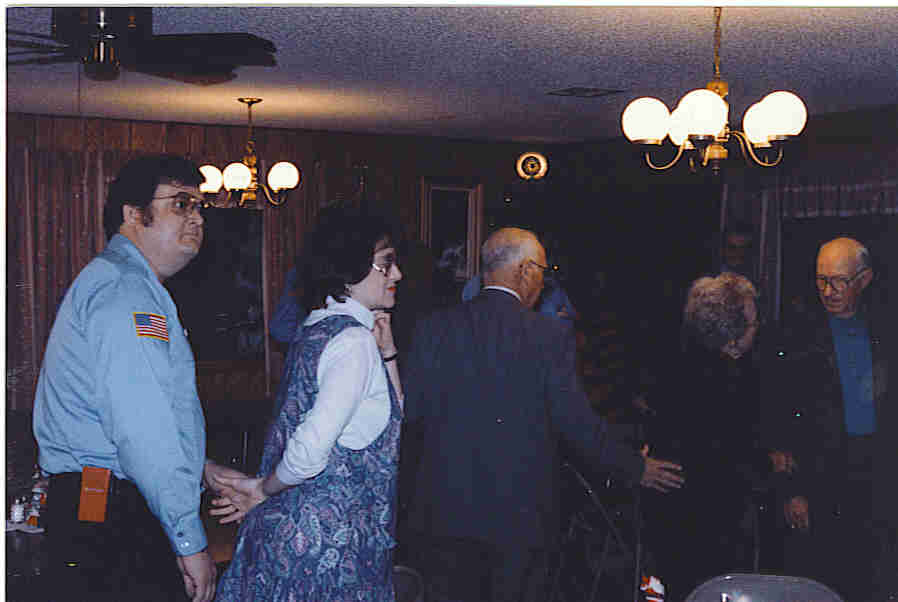 James and wife Kathy at the Christmas party.
LEFLORE COUNTY EMS HONOR GUARD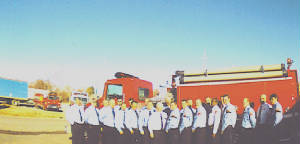 WILBURTON FIREMEN